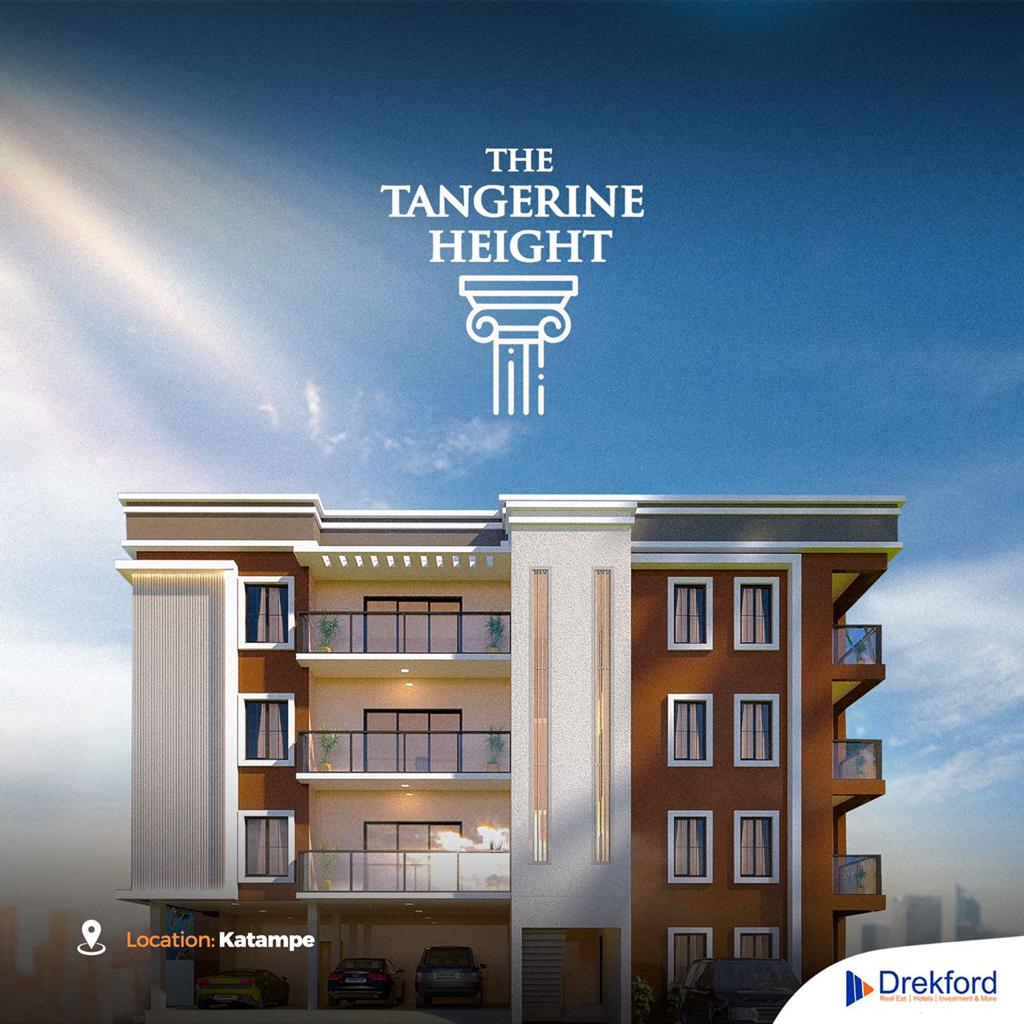 Welcome to The Tangerine Heights, your gateway to luxurious living in the heart of Katampe, Abuja with proximity to Winners (The Living Faith Church). This exclusive property offers an unparalleled lifestyle, boasting spacious 4 units of one (1) bedroom block of flat and 4 units of two (2) bedroom block of flats with all the modern conveniences you desire.
Nestled within a secure, gated terrace, The Tangerine Heights ensures your peace of mind with 24-hour security, so you can enjoy the serenity of your surroundings worry-free. The property is thoughtfully designed with solar-powered streetlights to brighten your evenings and ample parking space for your convenience.
The Tangerine Heights is not just a home; it's a statement of your success. With a constant water supply and a robust power system, you'll experience uninterrupted comfort. Our commitment to quality construction ensures that your investment is built to last, offering you the best in durability and aesthetics.
What sets The Tangerine Heights apart is the quality of construction, serene environment, spacious rooms all ensuite and the amazing view of Abuja.
Don't miss your chance to experience the epitome of luxury living in Katampe, Abuja. Make The Tangerine Heights your home today and savour the finest in modern living.