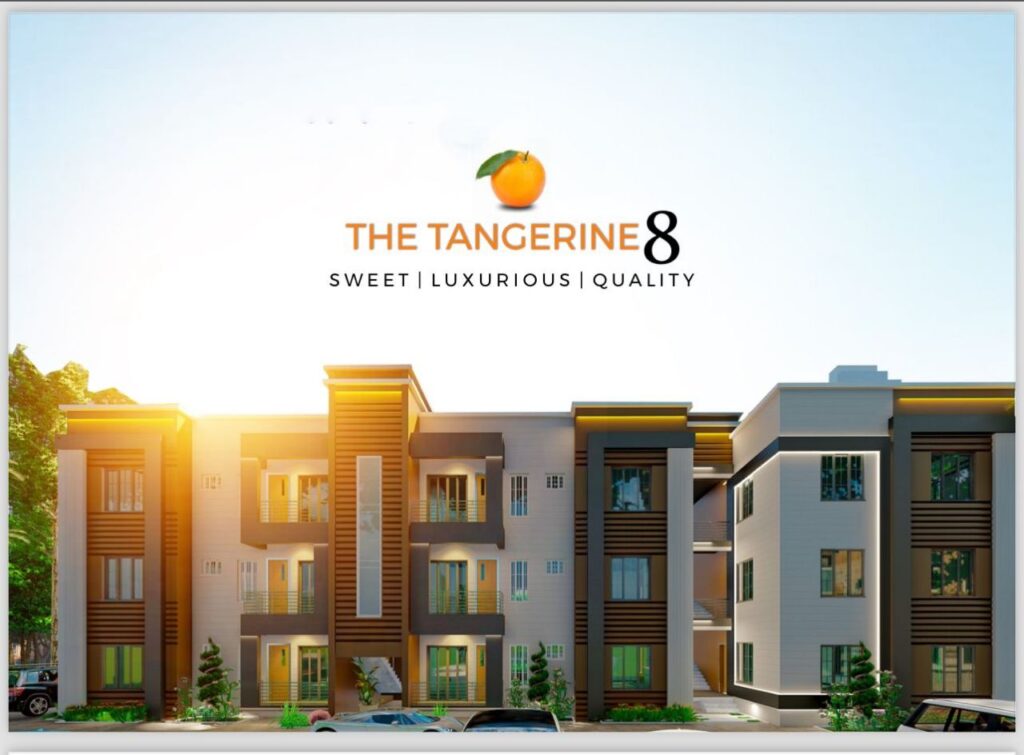 Welcome to The Tangerine 8 (2-bedroom apartments), where quality and functionality merge to create the perfect haven in Gaduwa, Abuja, just across from GAAT School. Our 2-bedroom apartments redefine modern living with a host of exceptional features that make every day extraordinary.
Drekford's unwavering commitment to constructing top-tier properties shines through in The Tangerine 8. Each apartment boasts quality construction using the finest materials available, ensuring your home is a testament to luxury without compromise.
The gated community provides a secure and tranquil environment for you and your family. With 24-hour security, you can enjoy peace of mind and experience true serenity. Solar-powered streetlights not only illuminate your path but also exemplify our eco-friendly and cost-efficient approach.
Our paved interlocked compound offers a pristine and welcoming atmosphere as you drive into your new home. You'll never have to fret about water supply, as we guarantee constant water availability. Ample parking spaces are designed to accommodate your lifestyle and guest needs.
Green areas are thoughtfully integrated into the design, creating spaces for relaxation and outdoor activities. Enjoy a breath of fresh air right at your doorstep.
The Tangerine 8 in Gaduwa, Abuja, is more than just a property; it's a lifestyle. Experience a home that marries quality, function, and comfort in a way that you've never seen before. Join us in a world where your living space is a testament to perfection without compromise.